Here Is MORE ABOUT AUSTRALIA, Your Dream Country !
Welcome To Migration Hub- Migration Service Agent In Perth
Migration can be a very simple and straight forward process when you deal with our migration consultants in Perth in migration law. We Specialise in skilled, business, family, Student and employer sponsored migration Visa Applications from Perth, Australia.
We can help you realise your migration goals today about the possible pathways during our consultation and thus you will go back with a clear understanding of the pros n cons of the visa types you could be eligible for and hence make an informed decision.
The first quarter of 2016/17 has seen some significant changes in the temporary visa framework, starting with the major restructuring of the Student visa programme which took place on the first day of the new financial year.
Since November 2012 – The significant investor visa allows overseas applicants who invest at least $5m in 'complying investments' in Australia to obtain permanent residence.
This visa lets parents live in Australia if their child is an Australian citizen, permanent resident or eligible New Zealand citizen who is settled in Australia.
This visa allows skilled workers who do not meet the point test for the skilled – independent visa to apply for permanent residency through state and territory nomination.
The Temporary Work (Skilled) visa (subclass 457) lets a skilled worker travel to Australia to work in their nominated occupation for their approved sponsor for up to four years.
International graduates aged between 18 to 45 who have obtained an Australian qualification as a result of at least two years of study in Australia in the Accounting, Engineering or ICT field.
Why Should You Use Migration Hub
Migration Hub has over 11 years experience as a registered migration agent ​
Mr Jeremy W.Hooper (MARN:0107902)
Mrs Ratna Tewari (MARN:1679832)
We are also member of MIA – Migration Institute of Australia. Our numbers being
Mrs Ratna Tewari (MIA11609).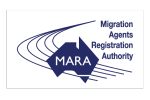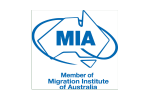 Migration to Australia is one of the biggest decisions of your life and should be left in the hands of those who display professionalism and ethical conduct.
By using registered migration agent, you can significantly reduce the possibility that your application may be returned, refused or rejected or delayed.
We take the stress away from the complex process of sponsoring overseas workers or managing your own visa application.
"Thanks for all the great service migration hub has provided. Once i got in touch with you everything seemed so easy and i felt very well looked after right from your first response to my email to the end of the process and the grant of visa. The process could not have been any smoother. Ratna Ma'am handled all my requests very professionally and I can only recommend Migration Hub to anyone who like me could not see the end of the tunnel through Australian Migration Laws. Very Best Of Luck to Ratna Ma'am."
"I was very happy with the service you provided – from the initial enquiry response, to the initial phone call from "Migration hub" leading to final visa approval, you always offered a professional service with a personal touch! I guess without your help and professional approach, we wouldn't have had the persistence to keep going through the complicated application process.I will strongly recommend you to anyone who wants to take the step of coming to Australia as a student. All the best and thanks again for helping us make our dreams come true."
"It is fantastic to work with you.Our corporate relationship is strengthened and well performed by your professionalism, preciseness and skills."
Our Clients And Business Partners